Lead Your Life Without Limitations
Avoid Expensive Mistakes and Get Professional Orthotic Solutions and Lasting Comfort
Rated 4.9/5 based on hundreds of happy customers
Find relief with orthotics tailored to you
Live an active life, and don't let pain prevent you from fully enjoying your life.
We understand the feeling of discomfort when coping with an injury or condition. We aim to help you achieve long-term relief by providing effective orthotic treatment and tailored solutions. 
Orthotic House are medical specialists in supportive bracing, custom orthotic solutions, compression garments, shoe insoles, and adaptive footwear.
Experience ultimate comfort with a professional orthotic fitting from our experts. Enhance your daily mobility today and say goodbye to discomfort.
At our clinics, we know it takes more than just a diagnosis to support our patient's well-being; our specialists provide tailored solutions and personalised care, always with kindness and understanding, ones that will make all the difference in your journey to health and happiness.
So let us be part of your journey towards relief!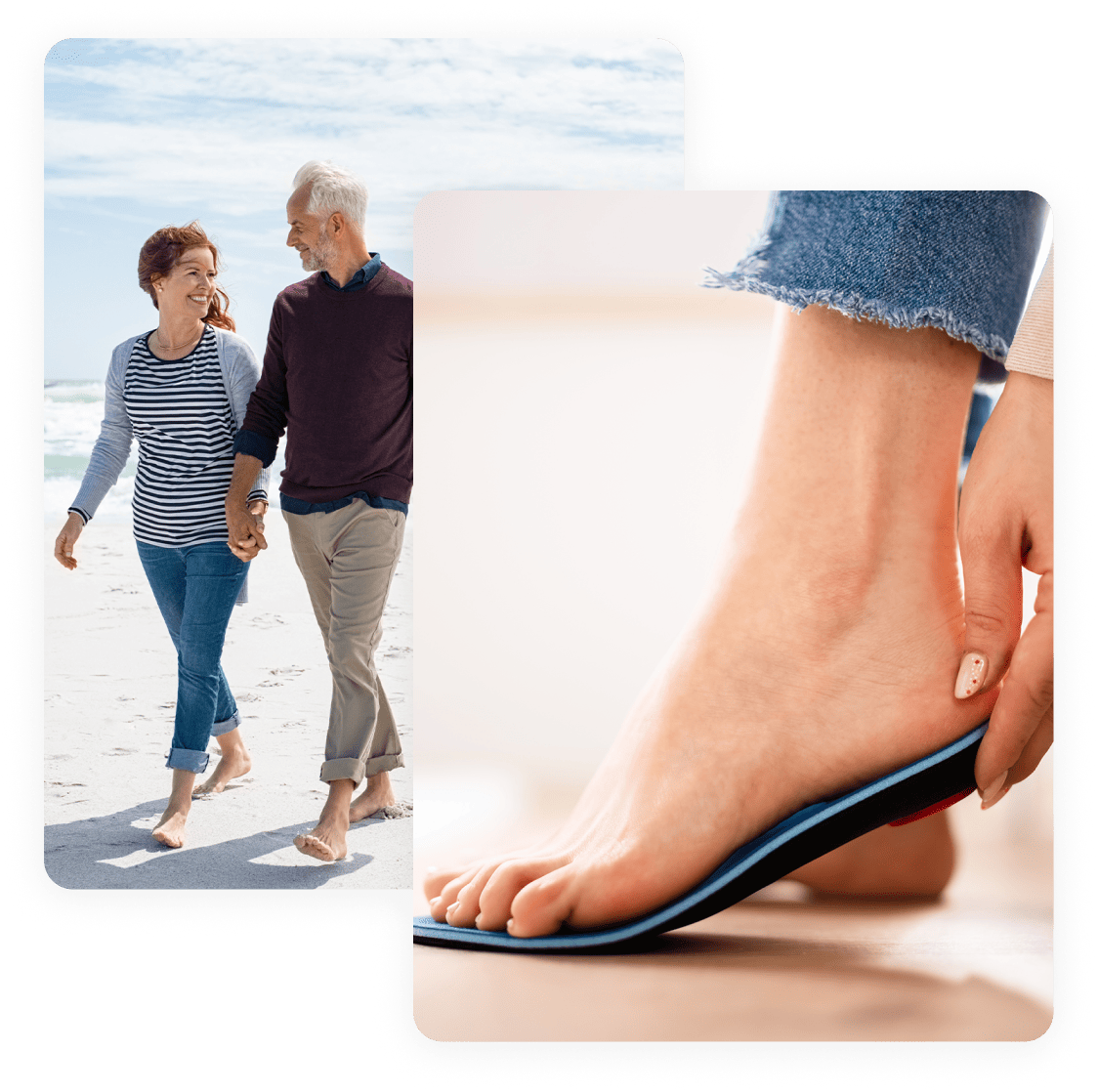 Fashion & Function for all.
Billy Footwear creates shoes with zippers designed to be fashionable and functional, revolutionising how shoes are put on and taken off.
The Shoe For All Abilities.
Friendly Shoes solve more types of footwear challenges than any other shoe technology by making fitted shoes simpler and easier to put on, and more enjoyable to wear.
 Enjoy 50+ Years of Orthotic Experience at Your Fingertips
We welcome patients of all ages - Medical referrals, ACC referrals, Private patients 
Our team of medical professionals understand that each person we meet has unique needs.
We work hard to ensure every patient leaves with a personalised solution fitted by our experienced, knowledgeable specialists in an environment filled with friendly professionalism.
Don't Delay Your Healing Journey
Reclaim your life and enjoy every moment again with Orthotic House.
Are you experiencing pain or discomfort?
Rated 4.9/5 based on hundreds of happy customers
We care deeply about our patients, ensuring the best outcomes for you.
Reclaim your comfort with the help of our orthotics.
Whether you're dealing with sore feet, joint pain or muscle aches – we've got solutions that will provide lasting relief!
Investing in professionally fitted orthoses is essential if you want to address the cause of underlying chronic pain and problems. Our expertise allows us to identify and fit which products are best suited for your individual situation.
Supporting an active life - Manaakitia te oranga manahau
Rated 4.9/5 based on hundreds of happy customers